Maj. Gen. James F. Glynn takes command at MARSOC [Image 9 of 9]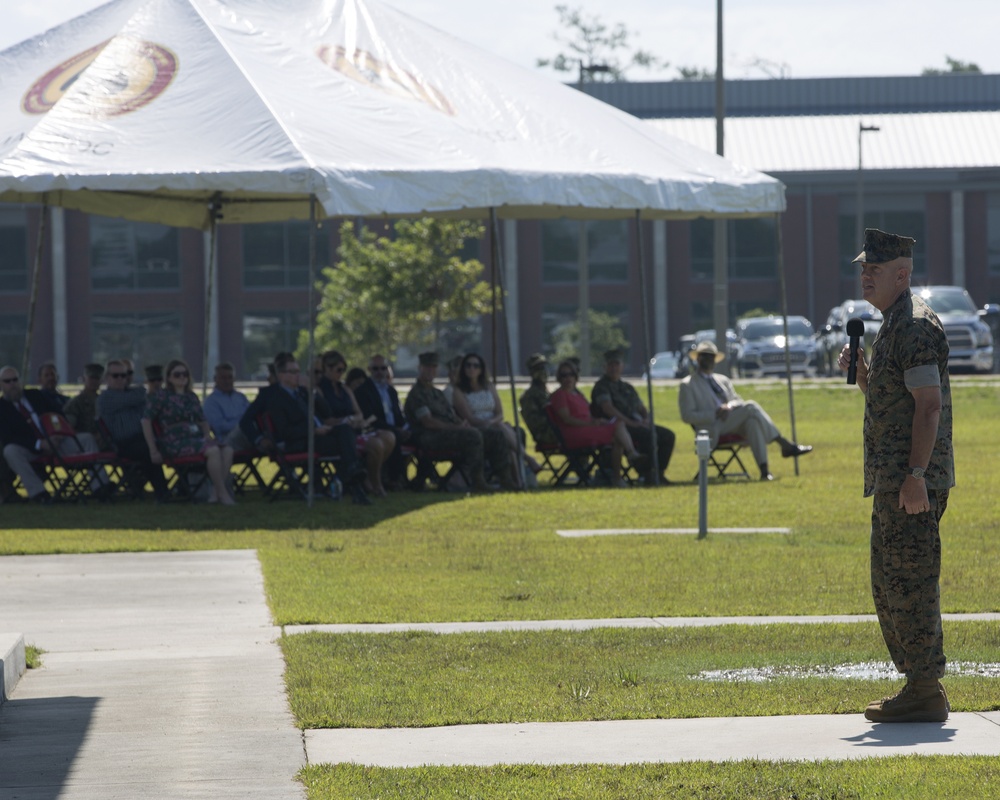 CAMP LEJEUNE, NC, UNITED STATES
06.26.2020
Marine Forces Special Operations Command hosted a change of command ceremony, June 26, 2020, as the Marine Raiders bid farewell to Maj. Gen. Daniel D. Yoo and welcomed Maj. Gen. James F. Glynn. Glynn returns to MARSOC to serve as it's eighth commander, having previously served as the commanding officer of the Marine Raider Training Center. "You don't get too many opportunities to come back," said Glynn, "but when you do, you stand among giants... people of character, people of care, people of concern that transcends the operational mission. It is personal." Glynn summarized his feelings about taking command in three words. "Pride, at the opportunity to come back to this formation and have the opportunity to stand amongst you. Humility at the opportunity to command in an organization like this. And some would call it a burden of command. It is actually a privilege to have the opportunity to be a part of and to contribute to all the great things that this force and its families do." As the MARSOC commander, Glynn will be responsible for manning, training and equipping Marine Raider task forces for deployments in support of the theater special operations commands. MARSOC maintains continuous deployed presence in the areas of operations for U.S. Indo-Pacific Command, U.S. Central Command and U.S. Africa Command.
| | |
| --- | --- |
| Date Taken: | 06.26.2020 |
| Date Posted: | 06.26.2020 18:18 |
| Photo ID: | 6253682 |
| VIRIN: | 200626-M-PR426-0045 |
| Resolution: | 3000x2400 |
| Size: | 3.66 MB |
| Location: | CAMP LEJEUNE, NC, US |
---
| | |
| --- | --- |
| Web Views: | 190 |
| Downloads: | 12 |
---
PUBLIC DOMAIN
This work, Maj. Gen. James F. Glynn takes command at MARSOC [Image 9 of 9], by Member: 1520769, identified by DVIDS, must comply with the restrictions shown on https://www.dvidshub.net/about/copyright.