Rio Grande Valley Gate Installation [Image 16 of 24]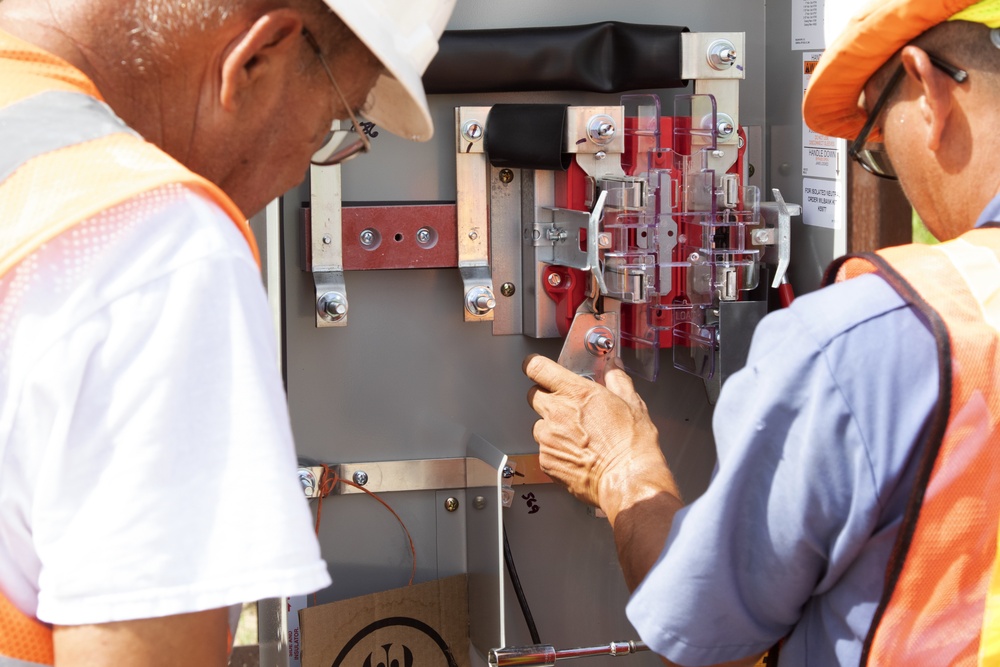 BROWNSVILLE, TX, UNITED STATES
06.26.2019
In the Rio Grande Valley sector, gates are being installed at locations in the Border Barrier where gaps were left when the structure was built in 2009. In Texas, a landowner's property extends to the edge of the Rio Grande River, which is the International boundary. There is also a 22-mile levee on the U.S. side of the river and the barrier is on the north side of the levee. The barrier crosses private land and roads that provide access to the south side of the barrier. The gates allow access to the land of property owners and for Customs and Border Protection to patrol along the International Boundary. In some areas, the barrier can be 500 feet from the bank of the Rio Grande River or up to 2 miles away. The gates consist of steel columns installed over three 25-foot concrete drilled piers, lighting at the top of the column, and a trolley beam across the top. The gate panels hang from the trolleys, which roll along the trolley beam to open or close the gate. The gates have an electrical control panel which receives power from the nearest electrical utility power source. The keypad controls and CBP radio control the operation of the gate.

There are two types of gates: 50-foot wide farm gates that allow big farm equipment to cross and 20-foot wide vehicular gates where there is no need for farmers with large farm equipment to cross. There are 10 gates under the current RGV contract.

Installation of electrical control panels at one of the gates.
| | |
| --- | --- |
| Date Taken: | 06.26.2019 |
| Date Posted: | 07.16.2019 18:31 |
| Photo ID: | 5584956 |
| VIRIN: | 190625-A-VS667-1015 |
| Resolution: | 5472x3648 |
| Size: | 11.31 MB |
| Location: | BROWNSVILLE, TX, US |
---
| | |
| --- | --- |
| Web Views: | 3 |
| Downloads: | 2 |
---
PUBLIC DOMAIN
This work, Rio Grande Valley Gate Installation [Image 24 of 24], by Sara Goodeyon, identified by DVIDS, must comply with the restrictions shown on https://www.dvidshub.net/about/copyright.
GALLERY
MORE LIKE THIS
CONTROLLED VOCABULARY KEYWORDS
TAGS