Veterans in Blue - Col. Ronald Lord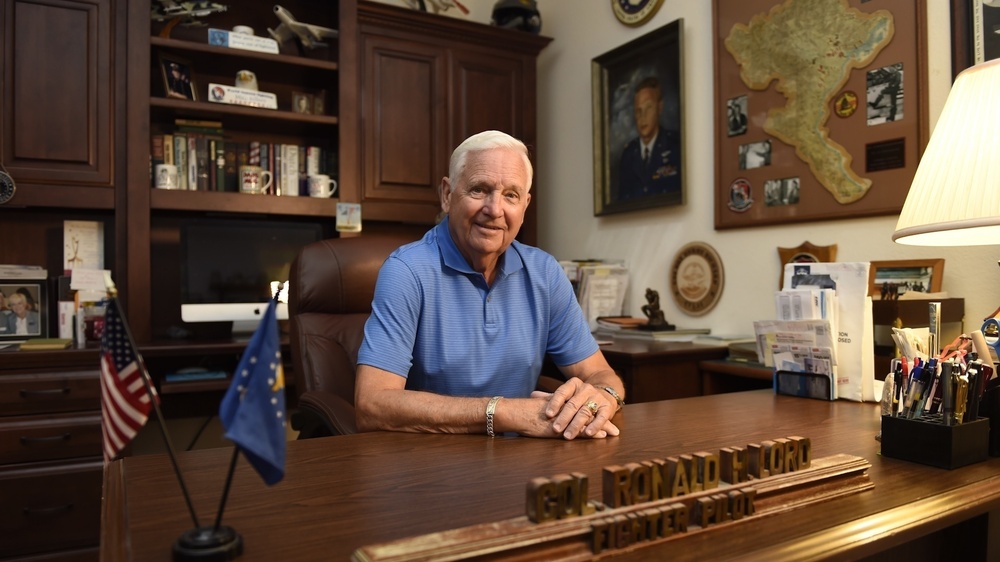 MA, UNITED STATES
08.30.2016
From the time when he was six years old, retired Col. Ronald Lord would sit on his porch and watch P-51 Mustangs fly over his home inMarlborough, Mass. Those fighter pilots were preparing to fight the Axis powers abroad, all the while unbeknownst to them preparing Lord to fight communist powers in Asia. During Lord's time, to become a pilot in the United States Air Force, all one had to do was be at least 19 years old and pass a test to be accepted into training. "The desire to always be a fighter pilot and the leadership affected me throughout my career and inspired me," Lord remembers. Lord would go on to prove his merit and fought hostile forces in the air above Hanoi and Haiphong where he would engage communist North Vietnamese MiGs. "I just never have found any reason why I would not want to have stayed in," said Lord. "It was always dynamic and changing. If you didn't care for what you were doing today then tomorrow, or a year down the road, you had the opportunity to go and do something else."
| | |
| --- | --- |
| Date Taken: | 08.30.2016 |
| Date Posted: | 11.04.2016 10:52 |
| Photo ID: | 2966210 |
| VIRIN: | 160830-F-VP299-0002 |
| Resolution: | 1920x1080 |
| Size: | 400.13 KB |
| Location: | MA, US |
---
| | |
| --- | --- |
| Web Views: | 29 |
| Downloads: | 2 |
---
PUBLIC DOMAIN
This work, Veterans in Blue - Col. Ronald Lord, by MSgt Patrick Doll, identified by DVIDS, must comply with the restrictions shown on https://www.dvidshub.net/about/copyright.