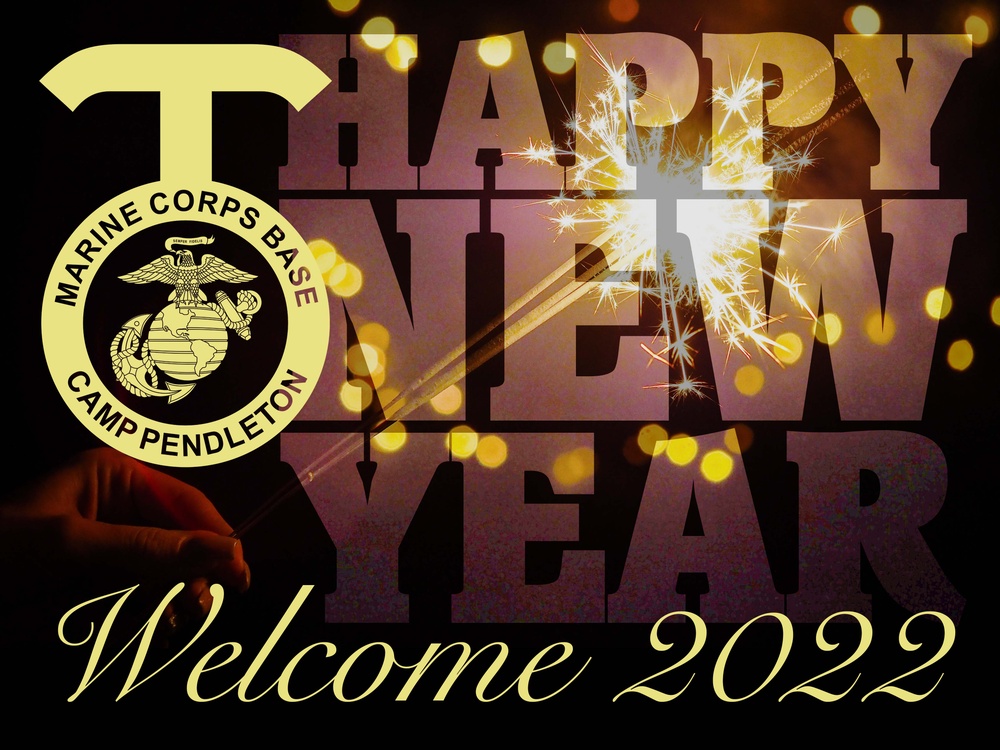 Graphic reads "HAPPY NEW YEAR; Welcome 2022." The graphic has a background photo of a hand holding a lit sparkler and blurred sparks bursting out from sparkler. The text "HAPPY NEW YEAR" lays over most of the photo with a translucent filter to allow image to still be seen. Welcome 2022 is in a dirty gold script font and lays on the bottom of graphic. The Marine Corps Base Camp Pendleton logo is also a dirty gold and is in the upper left corner of layout. The graphic was created on November 29, 2021 at Communication Strategy & Operations, Marine Corps Installations West, Marine Corps Base, Camp Pendleton, Ca. and intended for use by Marine Corps Installations West. (U.S. Marine Corps graphics by David G. Smith).
| | |
| --- | --- |
| Date Taken: | 11.29.2021 |
| Published: | 12-03-21 07:59 PM |
| Graphic ID: | 17739 |
| VIRIN: | 211129-M-VL690-001 |
| Size: | 924.87 KB |
---
PUBLIC DOMAIN
This work, Happy New Year 2022, by David Smith, identified by DVIDS, must comply with the restrictions shown on https://www.dvidshub.net/about/copyright.