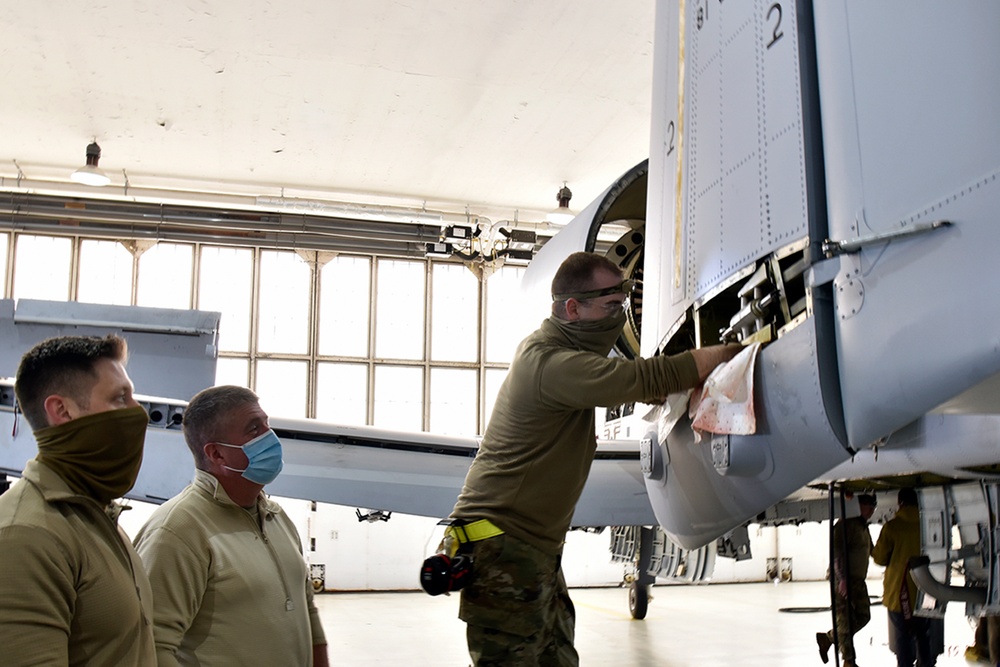 SELFRIDGE AIR NATIONAL GUARD BASE, UNITED STATES
01.08.2022
If you ever thought about joining the military, now would be a good time. The Michigan Air National Guard (ANG) has positions available, some of which include a sign-on bonus. The 127th Maintenance Squadron has an Aircraft Hydraulic Systems apprentice position which qualifies for a $20,000 sign-on bonus for a fully qualified applicant.

The ANG will provide training in your career field of choice.

Through valuable training the hydraulic system specialist will become knowledgeable of mechanical systems on the aircraft. In addition, the trainee would repair, remove, replace, and maintain hydraulic systems which is critical to the plane leaving the ground to conduct in-flight missions.

Airman 1st Class Austin Bollinger, with the 127th Maintenance Squadron, hydraulics systems apprentice, is a traditional guardsman who serves once a month with his unit. The pay he earns by serving two days each month is equivalent to four active duty days. Bollinger said he is fulfilled in his work as an apprentice. When he sees an A-10 Thunderbolt II take-off, Bollinger said he takes pride in his work knowing that his efforts are a part of the mission to fly, fight and win.

"To be successful in this position, one should have a mechanical aptitude and a willingness to learn," said Bollinger.

Airmen can be promoted within their unit. With a promotion Airmen have more responsibility, authority and additional pay.

Tech. Sgt. Drew Reynolds, of the 127th Maintenance Squadron, hydraulic systems journeyman, has been in the military for 15 years and enjoys the benefits the military has to offer to him and his family. Reynolds said he enjoys the camaraderie with his unit. "Our shop is close-knit; we look out for each other," said Reynolds.

For your part-time service, you can earn a military retirement. All prior service counts towards retirement. To be eligible for retirement one must complete 20 years of satisfactory military service.

Master Sgt. Jerry McCarthy, 127th Maintenance Squadron, hydraulic systems supervisor, has been with the unit for more than 30 years. "I have enjoyed the mission of what we do as a unit," McCarthy said. "We have worked well together as a team."

If you would like more information on joining the Michigan Air National Guard, call 1-586-239-5511. Career information is also available at www.127wg.ang.af.mil/careers. Information on the Air National Guard is available at www.goang.com. For information on the Air Force, visit www.airforce.com.
| | |
| --- | --- |
| Date Taken: | 01.08.2022 |
| Date Posted: | 01.14.2022 09:16 |
| Photo ID: | 7005953 |
| VIRIN: | 220108-Z-YW189-0017 |
| Resolution: | 1800x1200 |
| Size: | 983.55 KB |
| Location: | SELFRIDGE AIR NATIONAL GUARD BASE, US |
---
| | |
| --- | --- |
| Web Views: | 10 |
| Downloads: | 3 |
---
PUBLIC DOMAIN
This work, 127th Wing Maintenance, by TSgt Samara Taylor, identified by DVIDS, must comply with the restrictions shown on https://www.dvidshub.net/about/copyright.